---
Content
About us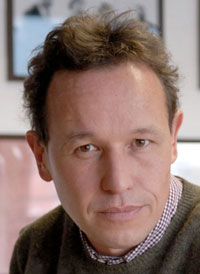 Welcome to the Division of Biochemistry at the Ludwig Maximilians University Munich.
In 1999 I took over the division of Biochemistry from Prof. Dr. Martin Klingenberg. We are investigating the molecular and cellular mechanisms of neurodegenerative disorders, such as Alzheimer's and Frontotemporal Dementia. A major focus includes the identification of target molecules, which can be modulated in future therapeutic approaches. Our work is embedded in the Munich Cluster for Systems Neurology (Synergy). The division of biochemistry is a partner institute of the German Center for Neurodegenerative Diseases (DZNE).
Each year we train 800 - 1000 medical students. Lectures and seminar courses introduce into the field of Biochemistry during the winter semester. In the following summer semester, we use an interdisciplinary seminar course to explore several diseases and to understand their mechanisms on the pathological, physiological and molecular level.
Responsible for content: Prof. Dr. Christian Haass