---
Content
Funding


The Deutsche Forschungsgemeinschaft (German Research Foundation) is the central, self-governing research funding organisation that promotes research at universities and other publicly financed research institutions in Germany. The DFG serves all branches of science and the humanities by funding research projects and facilitating cooperation among researchers.



In order to promote a young generation of scientists in the field of Alzheimer research in Germany, the Hans and Ilse Breuer Foundation has been since 2006 awarding up to three scholarships per year for outstanding performances.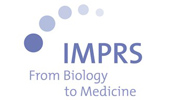 The International Max Planck Research School for Molecular and Cellular Life Sciences (IMPRS-LS) offers an international PhD program in life sciences covering areas of biochemistry, cell biology, molecular medicine, neurobiology and structural biology. The 3 to 4 year program, entirely taught in English, provides comprehensive scientific training in a superb and vibrant research environment with state of the art facilities and cutting edge research projects. Doctoral students usually have their doctoral degree awarded by one of the two Munich universities both of which are amongst the highest ranking universities in Germany. International doctoral students may also choose to have their doctoral degree awarded by a university of their home country. During their PhD studies students can specialize in one of five major disciplines that form parallel but interlinked tracts thereby creating an interdisciplinary context to promote the ability of cross-frontier thinking. Laboratory work will be supplemented by seminars, summer schools, elective courses, training in soft skills and participation in international conferences. More than 250 doctoral students from all over the world are currently working at the Max Planck Institutes of Biochemistry and Neurobiology and are creating, together with numerous doctoral students from university laboratories, a youg and dynamic international atmosphere at the institutes.
The University's Women's Representative at LMU offers a variety of funding possibilities for women at all academic qualification levels.