Christian Haass is one of the "Highly Cited Researchers 2022"
Of the world's population of scientists and social scientists, Highly Cited Researchers™ are 1 in 1,000. As one of 6938 scientists worldwide, Christian Haass was awarded Highly Cited Researcher™ for the fifth consecutive year.
15.11.2022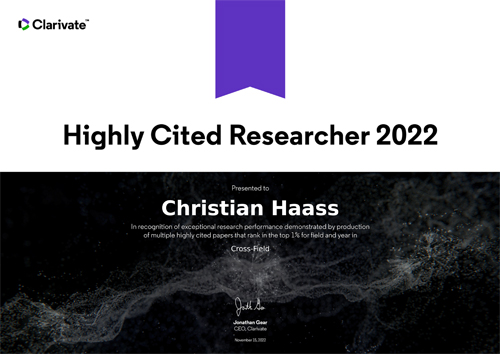 The Highly Cited ResearchersTM 2022 list from Clarivate identifies researchers who demonstrated significant influence in their chosen field or fields through the publication of multiple highly cited papers during the last decade. Their names are drawn from the publications that rank in the top 1% by citations for field and publication year in the Web of Science™ citation index.
Related Links