Publikationspreise der Hans und Ilse Breuer-Stiftung
Auf dem diesjährigen Eibsee-Meeting wurden fünf Wissenschaftlerinnen für ihre Fachartikel zum Thema Demenz ausgezeichnet.
26.10.2022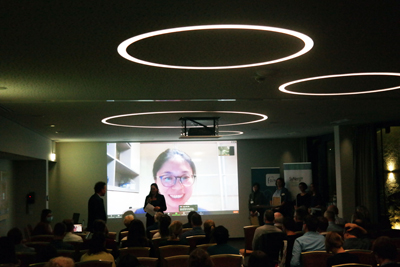 1 - Xianyuan Xiang erhält den ersten Preis für ihre Arbeit zum Thema "Microglial activation states drive glucose uptake and FDG-PET alterations in neurodegenerative diseases", die in Science Translational Medicine veröffentlicht wurde.

Die Preise zwei bis fünf gehen an:
2 - Shu Liu Nature Communications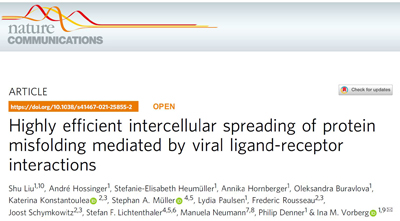 3 - Hannah Scheiblich Cell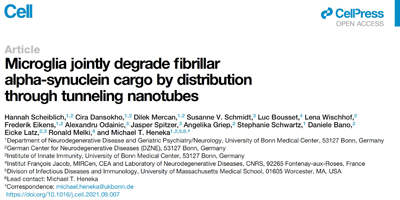 4 - Jessica Wagner Proceedings of the National Academy of Sciences of the Unites States of America
5 - Sina Stern Neuron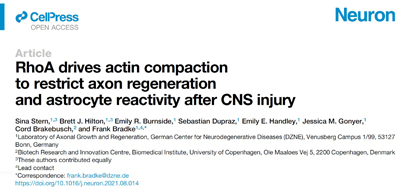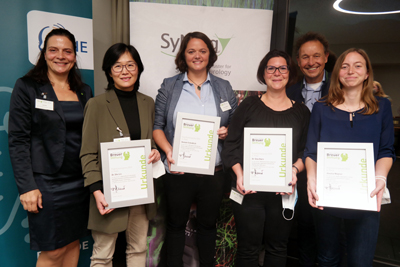 v.l.n.r.: Katja Bär, Shu Liu, Hannah Scheiblich, Sina Stern, Christian Haass, Jessica Wagner
Auf der Homepage der Hans und Ilse Breuer-Stiftung finden Sie weitere Informationen.